"Jazz in the City"
Heads to Bridgeport, CT
Following a standing room only date at the prestigious City Club of San Francisco, critically acclaimed jazz vocalist and leading interpreter of classic American music, Victor Fields, comes to the majestic Bijou Theater for a special Valentine's Day Concert and the official release of his much-anticipated 5th CD.
Victor created "Jazz in the City" to showcase world-class musicianship in unique and intimate settings. "I've taken great care to record a body of work that I'm extremely proud of", says Fields. "'Jazz in the City' is a fun and dynamic show that engages the audience and allows the music to speak for itself".
Victor was moved when a group of New Haven area fans chartered a bus and traveled to Manhattan to support him at Ashford and Simpson's Sugar Bar. "I promised that when I released my next CD, I'd come to them", Victor adds. "The Bijou Theater in downtown Bridgeport is the perfect venue."
Buy your tickets now and Join Victor with special guest, keyboardist Gail Jhonson (Norman Brown, Jazz in Pink) and a six-piece ensemble for a romantic evening of soulful vocal jazz that promises to be a night to remember!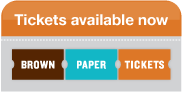 "Victor's rich, rich voice is uniquely his, yet shares the same high-quality and the conviction of well-bred vocalists the likes of George Benson, James Ingram and Luther Vandross." -SmoothJazz.com
"Victor Fields has two great things going for him: First, he has a very distinctive voice. Second, he sounds great singing different styles of music." —ContemporaryJazz.com
"...a stylistically accomplished singer who deserves much more attention." — Los Angeles Times